and they are delicious.
Last Sunday night I dropped into Churchkey, you know, to see what I could poke with a stick. When I heard that a British tap takeover was a few days earlier I was kinda bummed. What used to stand for hundreds of years of experience – delicious maltiness and refreshing bitters – was this kind of apprehension of that British weirdness. You know what I'm talking about, tea and crumpets (not coffee and donuts), Dr Who (not Star Trek) Full English (not the Simpsons or Family Guy).
While I've never been averse to beans with breakfast, I've never received the full story on why legumes and eggs is a thing.
Apparently, Weird Beard is a thing.  Their Black Perle and Decadence Stout were super yummy.  I got just the right amount of richness from Perle and restrained, forward flavor of the Decadence.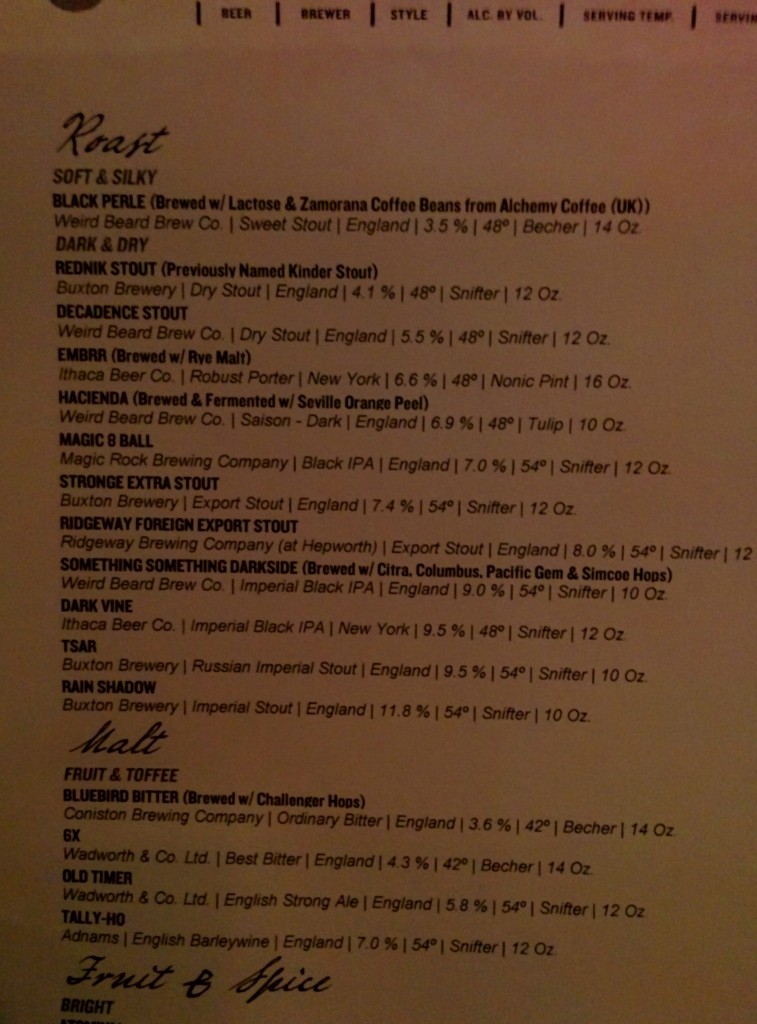 I quickly realized that 1. I should save the stouts for the end and 2. I should see what else we got going on here.  Under Tart and Funky things really got interesting.  Stolen Fruit did the exact opposite of what I expected from lime and grapefruit.  That was awesome.  The lime wasn't tart or acidic, it added a particular citrus flavor.  The grapefruit also escaped the normal acidity and pleasantly contributed to the sourness without over powering it.  Raspberry Red Rye is a no brainer.  Sweet, tart and wonderful.  Far Skyline was a super solid drink that I had twice, just to be sure.
I really liked Ratchet Blended Saison for a lot of reasons. Just take a look at its description.  Saison A La Provision was the first divergence from breweries.  Burning Sky brewery, England.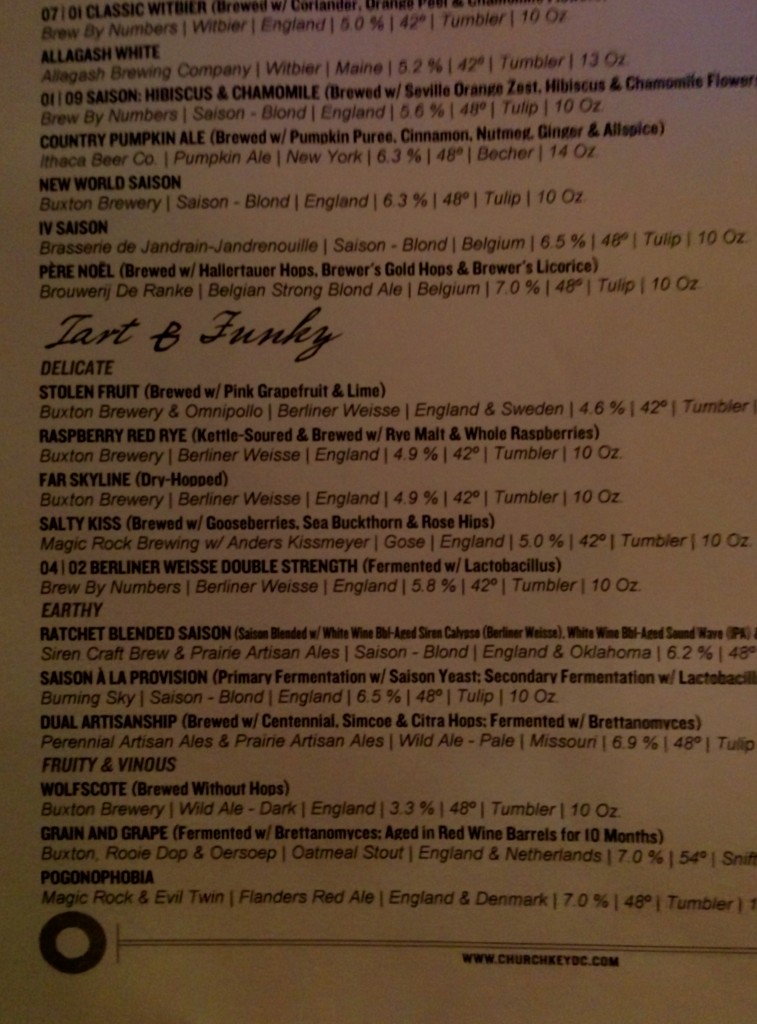 I finished the menu with some nut cases.  These beers are straight for the loony bin.  They were actually both delicious.  Pogonophobia, while I was hoping that it was 'fear of an empty glass,' is "the love of beards or bearded persons."  Well how hipster can you get?!?  While it was good, Grain and Grape was great.  Imagine your favorite stout with the sizzurp.  Drinking Grain and Grape made me feel like Mick Jagger in a private jet eating sushi having no idea where the next gig was.  Maybe it was the fact that my new favorite British brewery Buxton had teamed up with Flue Dop Aesop Rock and tick tock the clock or maybe it was the red wine barrels.  My interest in British beers is renewed.