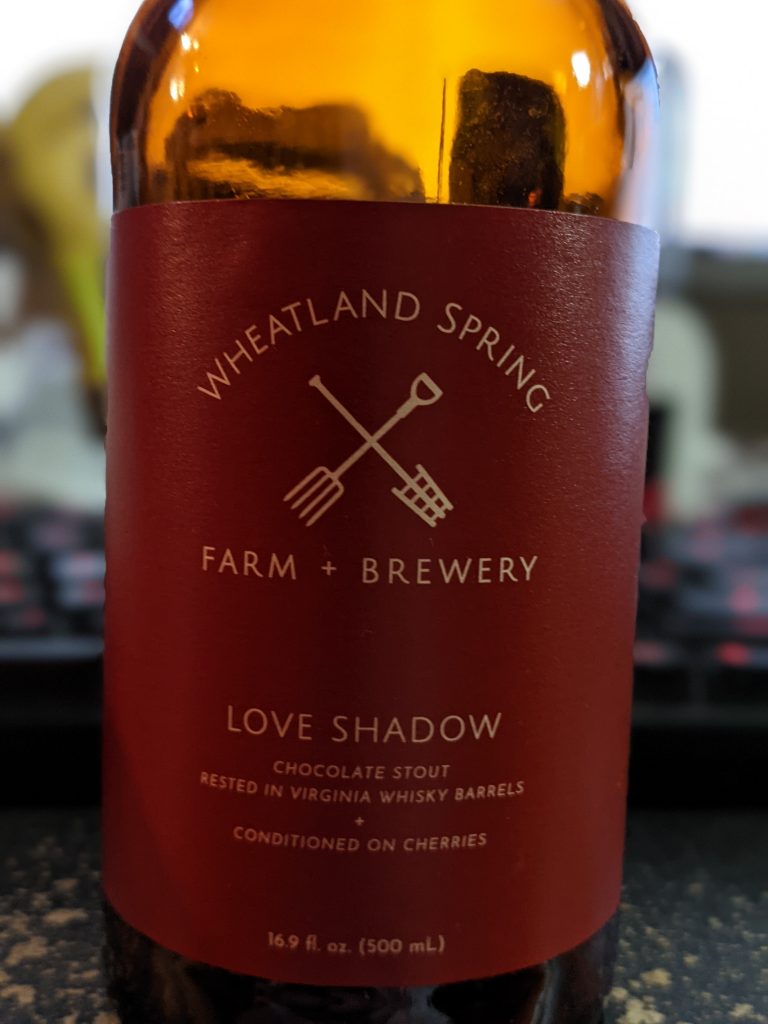 On a chilly pre-spring day, I returned from Burketsville MD, stopping outside Lovettsville, VA at Wheatland Spring farm and brewery.  I knew that they had done a collaboration with Ocelot and wanted to check in.  The beer was clear (in purpose and spirit) and tasty.  I don't remember if it was 'hazy.'  (Note the jab) That's the real thing with farm breweries.  The ingredients are going to stand out.  Clearly.  (again, the jab) It was all outside; a lot of picnic tables.  I sought shelter in a barn that was creaking and shaking with the wind.
There's a few food options.  My chili was both too sweet and too hot, but it was also too windy, so that took care of that.  My earth tone ipa beer got grabbed as a gust blew my food off the picnic table.  I couldn't even escape the wind in the barn!
I brought home 2 bottles.  Bricolage was very tasty.  An honest to goodness farm brewed imperial stout.  Love Shadow is SUPER chocolate forward.  I guess there are cherries and a whisky barrel, but all I get is the single origin Dominican and Hatian cacoa.  Hispaniola 4 the win!  On the nose I can pick up the balance of all of the ingredients, but the cocoa is dominant.