I love when something grabs my attention for all the right reasons.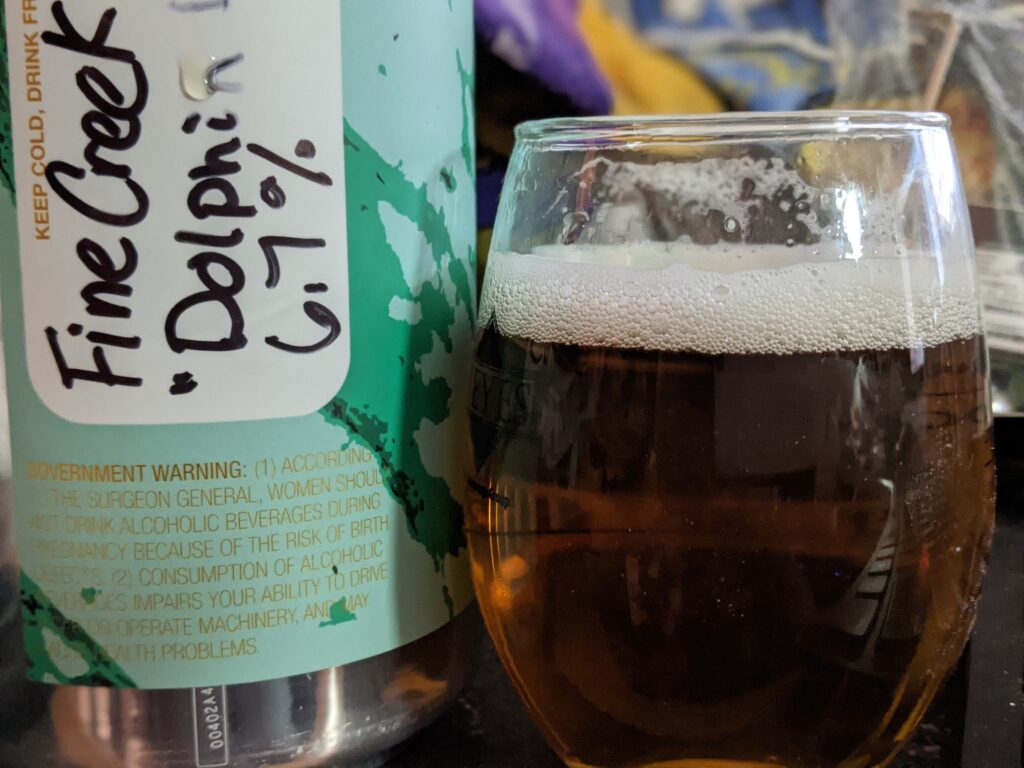 Before visiting the Beer Garden at Dominion (easily one of the nicest after effects of Covid) I reviewed their draft list.  Melvin IPA, which is long overdue in our market, had just been consumed.  Melvin, the quintessential cool, unaffected brewery just reached VA.   There was another offering of a West Coast IPA from a brewery I had not heard of.  Hmm, a VA brewery.  With 'Dolphin' in the name of the beer.  Sigh.
Hops (Citra, Cryo Simcoe, Cryo Chinook)
OK, so the C – hops are me favorito.  Actually, Simcoe is my favorite hop and the fact that it is Cryo Simcoe just works.  What is cryo? Well, it's not Bitcoin.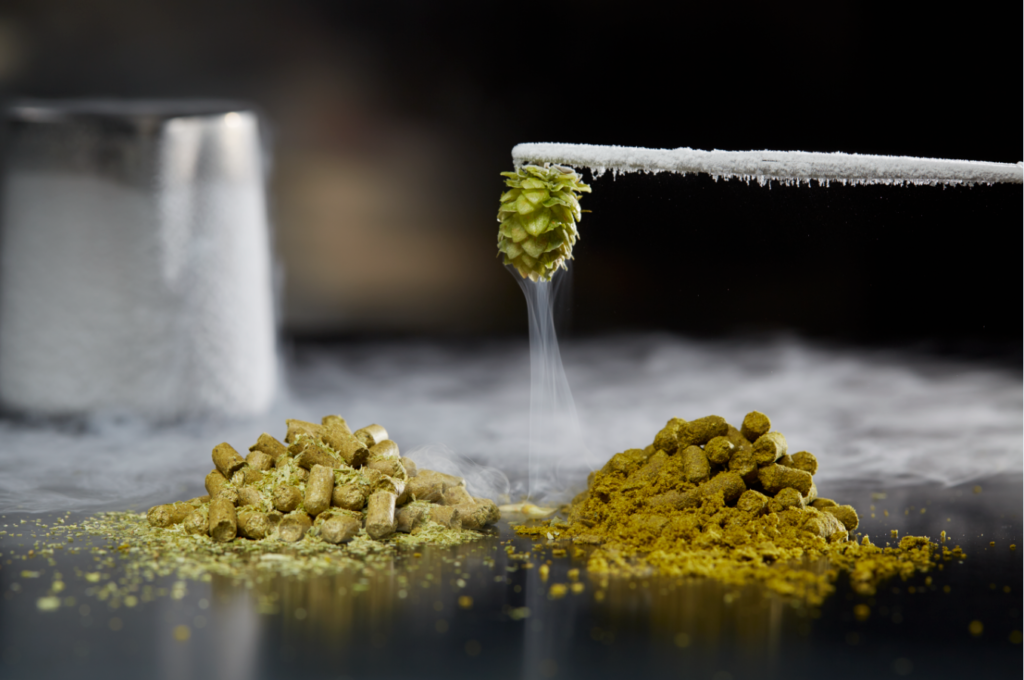 I LOVE IT!
In review.
Reason #1 A style I like that isn't "popular" right now.
Reason #2 Balanced hops.  Not just an ALL STAR LINEUP!!!!
Reason #3 It's really good.  Classic West Coast bitterness, but it doesn't assault your palate.  In fact, I get a mild cheeky 'twinge' and a sense of sweetness.  Any 'sharpness' is dissipated to the sides of my mouth and the bitterness is just a palate/nasal effect.
Fine Creek – Dolphin Dance West Cost IPA
They are: A wild house in the woods.  A restaurant.  A place to chill.  A place to get married.  I don't know.  This beer was a nice Jolly Roger in a sea of Rubber Duckies.
Do you have more questions?  I know I do.  They have a FAQ!!!