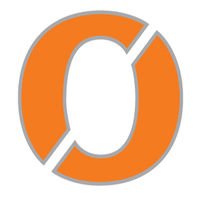 In 2012, I pulled myself out of my winter misery flu cocoon to meet the man responsible for the most deliciously un-pronouncable beer.
Brewer, Kjetil Jikiun was in the house and I had to meet him.  I blinded him (accidentally) when I tried to interview him with my camera phone.  I asked him to correctly pronounce Nøgne-Ø.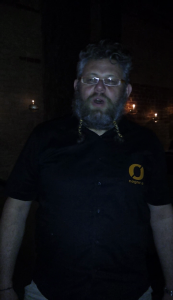 I had been smitten by many a brew, including the Winter Ale described here.
This Wednesday, owner TORE NYBØ will be at Churchkey sampling sake and beers from this outrageously delicious Norway brewery.
I COULD NOT BE MORE EXCITED to sample the latest greatest from [nuny unghhh]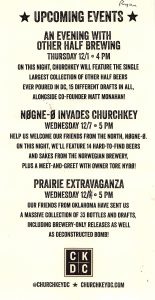 Wednesday, December 7th @ 5 PM
Join us Wednesday, December 7th as we are visited from our friends from the north, Nøgne-Ø. On this night, we'll feature 14 hard-to-find beers and sakes from the Norwegian brewery, plus a meet-and-greet with owner Tore Nybø!
Founded in 2002, Nøgne-Ø is Norway's oldest and largest craft brewery. Their mission statement is simple and straightforward, "to make ales of strong personality and individuality, even if they would be challenging to the tastes of the general public."
In 2010, Nøgne-Ø became Europe's first sake producer. In the years that followed, they've won numerous international awards for both their traditional and experimental takes on the Japanese rice wine. On this night, ChurchKey will offer two incredibly rare kegs of sake on draft, Junmai-Shu and Sparkling Sake.
Other notables from the list include Chaga Stout, brewed with 30 lbs. of Chaga mushrooms taken from Alaskan birch trees; and Sunturnbrew, a smoked Barleywine brewed with 20% rye malt.
There is no admission fee for this event. All Nøgne-Ø beers will be priced individually by the glass and in 4 oz. tasting pours.
THE OFFICIAL NØGNE-Ø INVADES CHURCHKEY LIST
Nøgne-Ø & Denali "Chaga Stout" (Stout w/ Chaga Mushrooms)
Nøgne-Ø & Terrapin "Imperial Rye Porter" (Imperial Porter w/ Rye)
Nøgne-Ø Tigris Obscura (Strong Ale)
Nøgne-Ø Two Captains (Imperial IPA)
Nøgne-Ø Sunturnbrew (Smoked Barleywine w/ Rye)
Nøgne-Ø Junmai-Shu (Sake)
Nøgne-Ø Sparkling Sake (Sake)
Nøgne-Ø Gamle Rygene Brun (Imperial Brown Ale)
Nøgne-Ø Imperial Brown Ale (Imperial Brown Ale)
Nøgne-Ø Imperial Stout (Imperial Stout)
Nøgne-Ø India Saison (Dry-Hopped Saison)
Nøgne-Ø Oud Bruin (Sour Brown Ale)
Nøgne-Ø Porter (Robust Porter)
Nøgne-Ø Citra Pale Ale (American Pale Ale)