It's just not the morning for me (or afternoon) without hot, black, strong espresso. What can I say. I like my coffee just like I like my women, Hot, Black and Strong.  Ok, not the case, but that is always a head turner.  I dilly dallied with drip, then french press with its rich fulfilling taste.  I even used the alien head shop looking Bodum anti gravitron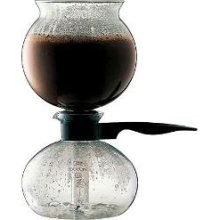 Starbucks Utopia. I finally settled on the measured dose of sunshine, espresso.  I have seen the many kiosks with the misspelled 'expresso.'  Now that I know how it's spelled it doesn't taste any different.  I do have an air of snobbism though.  It's like the delicious appetizer, bruschetta.  I loved it from the Greek Taverna in college.  Now that I know that it's pronounced [brew-sket-tah] I bristle when I hear it said the same way I used to say [brew-shet-tah].  This thanks to the woman who loves to correct me (and is mildly stalking me).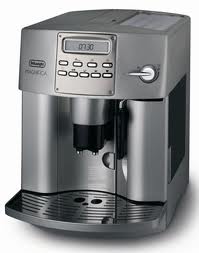 I had a department store kitchen type espresso machine, then a Saeco Barista.  I was using a burr grinder and loading the grounds into the machine.  Day after day, this proved to be time consuming and messy.  I found peace and ultimate satisfaction with my Lamborghini king supreme Delonghi Magnifica. If you dare even try to tell me about Nespresso or Keurig pods (smack, smack) get out of here. I add beans and water and get black gold in my Super-Automatic.
Fueling the machine, I started with Starbucks, then bought local which meant Counter Culture, which always seemed to be supplying the local shops.  For a time I received a coffee of the month (a gift from the stalker) where I received a pound a month from small roasters.  I even ordered coffees blended from a Fort Collins cigar shop.   I have been the most disappointed though by the DC areas local offering. DC area coffee is as bleak and murky (not in a positive way) as undefined politics of DC itself.  Mayorga and Swings are lousy. I've tried them in different venues and I'm always disappointed.  Like a local band which garners hometown hero support, local roasters are attractive to support local businesses and a green footprint.  Local roasters are nuthin special, like bands, unless they're recognized beyond the local market.
When I received the coffee of the month, it was a nice change of pace.  Citizen Bean often paired the coffees with confections from chocolatiers from around the country.  Chocolate covered graham crackers, salted caramel chocolates and dense soft chocolates were always an extra treat.  I also ordered from Cafe Fumar a Fort Collins, CO cigar shop that worked with a local roaster to blend coffees to pair with the characteristics of types of cigars.  Their espresso is rich and delicious.  I've gone back and forth between their Torcedor and Catador espressos.
Murky Coffee was a favorite with their dense, thick shots.   Their Georgetown and Capital Hill locations were favorite haunts.  When they opened in Arlington I was elated.   They faded away and I was crushed.  The music in Murky was indie rock, I remember Stereolab, even some punk.  The Arlington location became Northside Social and somehow their cleaner friendlier atmosphere leaves me wanton for the thrift store furniture and general disdain from the baristas.  Don't get me wrong, the staff is still great, but the upstairs wine bar and kitchen offerings, while classy, are too much of an appeal to non grumpy, bright shiny happy people.  The dingy, 'whatdayawant' of Murky was irresistible.  Five dollar hot chocolate – no questions asked and classic cappuccino were to die for.  Maybe they still offer them, but the allure is somehow lost.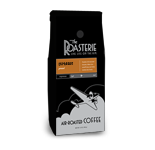 Today I enjoy The Roasterie, which provides truly wonderful ammunition for coffee lovers. I've ordered several of their espresso varieties.  Reading a small add in Imbibe Magazine (which featured an interview with Nick of Murky coffee), their description of their Organic Fair Trade espresso sounded tantalizing.  "Smooth" and often called, "The Velvet Hammer," I found it to be light for my taste. Next was their European Style I found it to be a little too flavor forward.  It was syrupy and dense. The Goldilocks third blend, Super Tuscan,  is a perfect, smash hit.  It's balanced flavor, consistency and slow and efforted pull characteristic make it shine.  Compared to other coffees, the machine has to really work to pump out these shots.   The espresso is sublime.  How rad is it that they sent me a lunchbox with my last order?  Handwritten notes with each order make it something extra special.  Your efforts are appreciated The Roasterie.  Thank you for fueling my mojo.